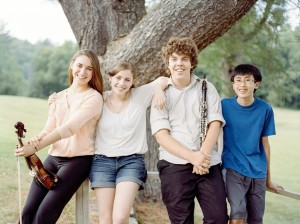 I ran across a piece last week on Huffington Post warning people that they should not advocate for music education using the argument that it helps with academic and test performance, etc.  The author, Peter Greene, even went so far as to say that it was a "tactical error" to defend music in this manner. He believes that if/when testing doesn't drive educational policies anymore, music will be left hanging out to dry, having latched on to test improvement as its largest selling point.  What was more troublesome than the article itself was the enormous amount of people who agreed with it, as evidenced by the amount of shares and supportive comments left on the blog.
On the surface, there is a lot to agree with in an "art for art's sake" argument, but with today's educational and political landscape, this argument alone will not get us to where we want to be:  music as a core part of every child's school day.
Articles like this are attractive to many.  We all love to huddle up in our ideological corners — it's comfortable, and we love to talk to people who agree with us;  in turn we exaggerate and stereotype the "other side".  Ultimately, this was an extreme-viewpoint piece, but because it got so much attention it deserves to be addressed and discussed.