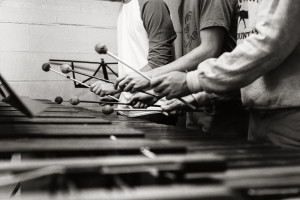 I believe we are sitting on the precipice of whole school reform in our country.
Standardized testing has hit a tipping point; schools are still far behind when it comes to teaching critical twenty-first century skills; and there is a growing divide between the haves and have-nots that threatens to alter our society in ways we are not equipped to handle.
But if our school system is dismantled tomorrow and built from scratch, would the answer to our educational problems be to provide more arts instruction?  Is teaching our children to think creatively as simple as adding the arts into school curricula?
The arts as a core part of every school day is a large piece of our educational solution if it is taught with careful planning and purpose.  Teaching creativity means allowing students to put their imaginations to work and apply it into other activities. We now understand that creativity is not only reserved for a chosen few —  there aren't only "special" people who are creative — all children are.  And we have a responsibility to celebrate and cultivate that creativity throughout our children's K-12 education, if not beyond.
Here are some reasons teaching in and through the arts promotes creativity (as long as it is taught well):