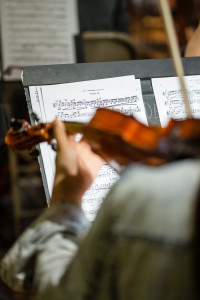 Somehow, some way, our school system has become completely standardized — yet our children are anything but that.
Instead of valuing children as individuals, our school system has designed itself to measure children against one thing — an average.  Students are ranked by comparing their performance to the average student in their grade.  Even grades and test scores are compared to an "average" ranking when applying to college.  A constant comparison to mediocrity abounds in our schools — and schools therefore strive for mediocrity as a "safe haven" from punitive measures by government and even community members.
Most of us truly understand that a standardized test score or GPA isn't what defines our children.  But this concept of comparing our kids to an average yardstick has been beat into our skulls for decades, and I am shocked that more of us don't question it more seriously.
The truth is, not only is mediocrity and average a dangerous thing to strive for, no human being is truly average or mediocre.  Yet schools can't help but to design their curriculum this way — except for when it come so the arts.  Thank goodness teachers of the arts have always recognized that children have unrecognized and untapped potential.  They know that students do not get the chance to show what they are truly capable of in most of their classes, and they provide them ways to do so.
Here are 3 reasons music and arts education escapes "teaching to the middle' in our education system: